Some Really Great Reasons to Visit Thailand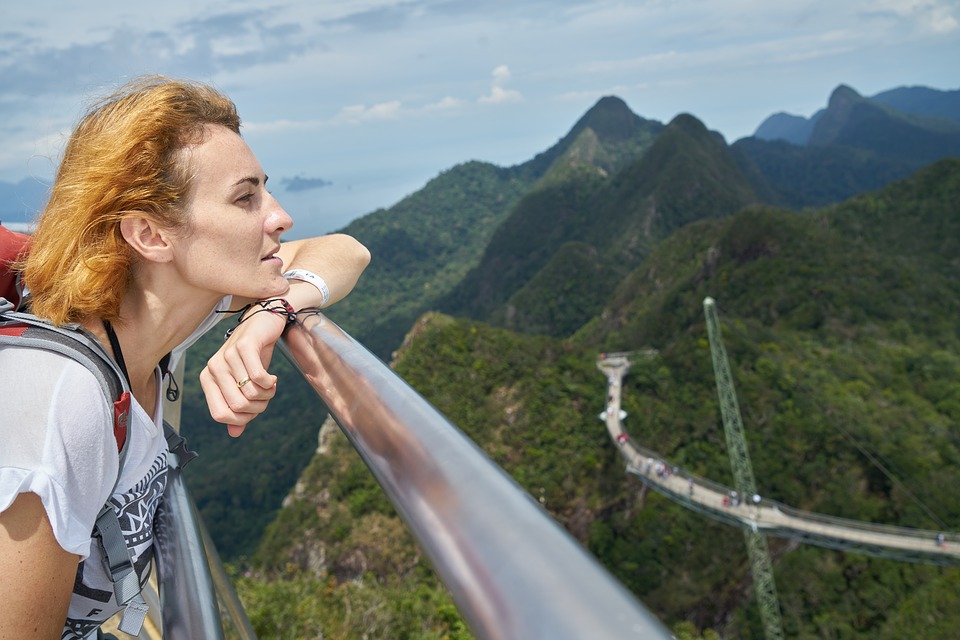 Some Really Great Reasons to Visit Thailand
Amazing Beaches:
The beaches on the islands around Thailand are actually even better in real life and must be seen to be believed. There is no point in waiting, order your seat sale tickets to Thailand now, you won't regret it,
Backpacking:
There are so many islands, so many coral reefs, mountain treks and richly grown areas to discover and so many nice people to meet.  This truly is the perfect backpacking country. Not to mention cheap hostels. Check for a list of  the Top Ten hostels.
Amazing Culture:
A large percent of the population in Thailand are Buddhists, which shows everywhere.  The temples, how people are dressed, the festivals, the buildings, the smiles. Thai food world famous and so delicious and diverse that you will never have to eat the same dish twice. It's a wonderful experience.
Cheap Flights:
Let's face it we all want to save money and this is where you can do it!  Since Bangkok is a "airline hub" for Asia. Flying to other locations is easy and cheap too once you get here. Try Nepal, Bhutan, India, Maynamar, Laos, Malaysia, Vietnam, Cambodia all with in cheap short haul flights.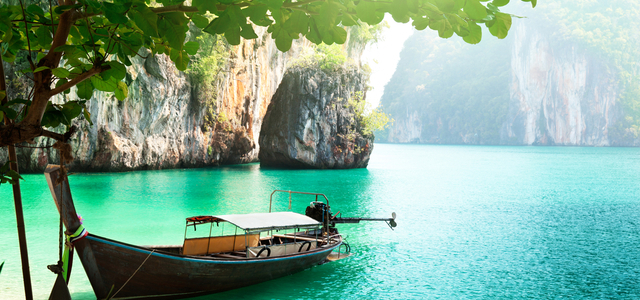 Great adventures:
Take a canoe, boat or a Kayak and travel with wild monkeys, bath in the waterfalls or swim with sharks, dolphins and turtles. In Thailand there is no limit of what amazing things you can experience. Elephant sanctuaries are great for tourists who are animal lovers, more adventure on one of the country's many white water rafting trips. There are trails to trek, waves to be surfed, jungles to be zip-lined through.
Incredibly Friendly People:
The people of Thailand are both genuine and friendly and want to do the best for you. No wonder why Thailand is called "The Land of Smiles."
Shopping:
You can get custom "Taylor made" dresses and suits at very low cost in Thailand. There are many markets to visit with cheap and beautifully hand made handicraft products to discover. Try Chatachit Weekend market in Bangkok one of Asia's largest outdoor markets, arrive early to avoid the crowds but it's an adventure just to walk around.  If you are looking for luxury brands with much better prices than back home, then Bangkok is the place for you try the exclusive Paragon Mall in downtown Bangkok.
Thai food:
Many think that Thai food is the best food in the world and to top it off, the food is very cheap.  Your dollar will go a long way here! The famous Phad Thai, Green Curry Guy and Cashew nut chicken are just a few.
Underwater:
Thailand is incredibly beautiful for diving and snorkeling, and there are many diving trips around the country to choose from. One of the best are around Koh Tao island.
Wildlife:
You may find wild elephants, snakes and monkeys to name a few. It doesn't matter if you are in the forest or in the sea, In Thailand you are always close to nature, wildlife and interactions with animals. Perhaps a visit to an elephant rehabilitation center.
Fabulous Festivals: 
Thailand loves a festival, and it's not surprising when you consider having fun and socializing is as central to Thai culture as eating spicy food.    Read more at: http://www.bangkok.com/magazine/best-festivals-in-thailand.htm?cid=ch:OTH:001
Dec 14-17   Wonderfruit Music Festival.
Dec 31        New Years Eve  (Fireworks Bangkok)
Dec 31        The EXPERIENCE   – Koh Tao Island
Jan 16-18   Bor Sang Umbrella Festival – Chang Mai
Jan 15-24   Winter Fruit Festival – Chang Mai
Jan 28       Chinese New Year
Feb 3-5     Chang Mai Flower Festival
Feb 3-12    Straw Bird Festival
Feb 11        Makha Bucha Day
Feb 11-14   Million Lotus Wedding Festival
March 12   Boon Phawet
March 13   Thai Elephant Day
March 17   World Muay Thai Ceremony
April 6        Chakri Day
April 1-3     Phanom Rung Festival (Solstice Festival)
April 13-16  (Thai New Year)  Songkran water fight festival
May 1          International Labor Day
May 5          Coronation Day
May 10       Visakha Bucha Day
May  13-14  Yasothon Rocket Festival
June 24       Bun Luang & Phi Ta Khon
June             Dok Krachiao  (Blossom Festival)
June 22-24  Hua Hin Jazz Festival
July 8           Asahna Bucha Day
July              Candle Festival
August 12     Mother's Day also Queens Birthday
August 27-30 Ang Thong International Drums Festival
August         Thing Krachat
September   Long Boat Racing Festival
October 23   Chulalongkorn Day
October        Rap Bua Festival
November   Bua Tong Blossom Festival
Nov Mid     Mystic Valley Music Festival
Nov  3         Loy Krathong (Lantern Festival)
Nov 25-2    Monkey Festival
Dec 5           Fathers Day
Dec 10        Constitution Day
Dec 14-17   Fruit  Festival  – Chang Mai
BANGKOK: top 10 things to do   http://www.bangkok.com/most-popular-historical.htm
Can't wait to see YOU here for an adventure of a lifetime!
Howard Story
Coordinator
Wwoof Thailand
Howard@wwoofthailand.com